Multi-target counting based on image sequence fusion
The process are:

(1) recognize the green spots.

(2) solve the correspondence problem between the current frame and the registered global senario. ref: veenjman

(3) find out the Affine transform model by solving a linear equation

(4) transform the registered global senario and update their current positions.

Some of the frames: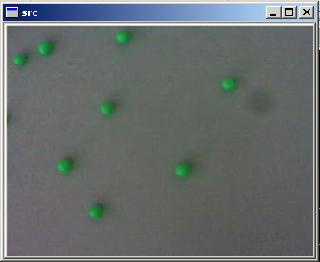 The global view and result of counting:

Comments
Please sent source code to me.
Can you mail me more about thie video scan? I appreciate it.
Add Comment