Project: online steel bar counter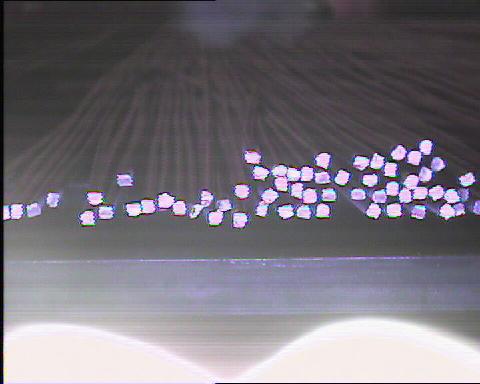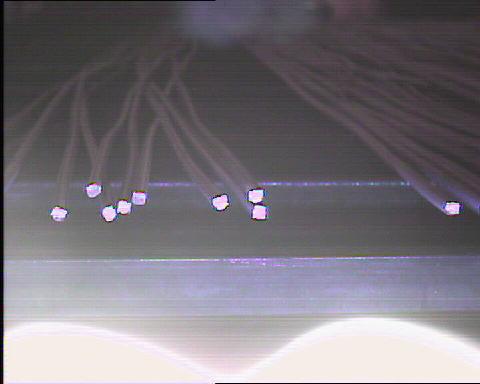 These are steel bars running on the product chain at speed 5m/s. We use ccd camera to recognize and track them. When the number of passed steel bars reached to the predefined one, we stop the product chain and indicating the workers to wrap them.

Our algorithm has realtime execution speed(processing 25 frames in 1 second). But has one big problem: it might lose tracking of some steel bar when they vibrate sharply. Although the chance is very low (once per day), it is still annoying. We are working on this problem.

After the counting is done, we will work out a plan to wrap the steel bars by robot hand. This require very good tracking algorithm and control strategy. We gotta simulate human hand to do this job.